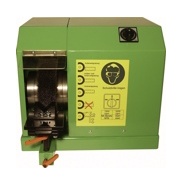 >> Info Deburring machines
We supply deburring machines, brush deburring machines to be precise; roller brushes and brushes for processing metal. For over 30 years we advise our customers who are looking for a deburring solution. Please talk to us if you are looking for a taylor made solution!
Systematic deburring.
Read more...